See on Scoop.it – Digital Marketing in the News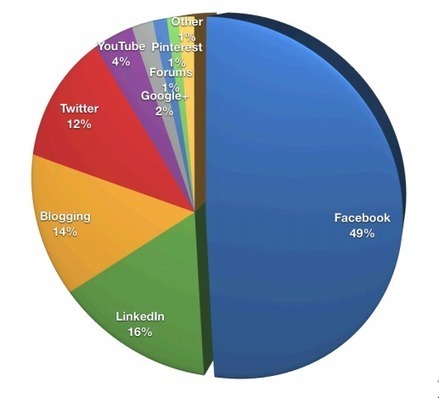 At SMMW, Social Media Examiner was able to create a large-scale networking conference with suggested tips and strategies that B2B marketers can use.
Digest…
Here are a few things B2B marketers can begin to use immediately to find greater success on LinkedIn
Use banners – Your Products/Services section of your company page allows your business to upload three banners.Add new audiences – It's all about relevance and targeting your audience is one way you can deliver the great content your site has to offer to the right people.Choose keywords – On your personal page, in URLs and in product descriptions, use keywords so that people conducting searches on LinkedIn can find you and your business easily.
Your business can cultivate communities with:
Forums or industry-specific communities hosted on your site or by your business on LinkedIn.FAQ podcasts and YouTube videos enable your business to address customers and audiences directly.
As different industry leaders and experts discussed their blogging, there were a few trends that kept appearing.
Add value – Your blog should add value to its readers.Fascinate – In the closing keynote of Day 1, Sally Hogshead noted that the average attention span is now 9 second. In order to capture your audience's attention in that time, you need to fascinate them with your blog's content.
TweetLikeFollowFriend's insight:
You might not have been on it in 2005 but you can be on it today, if you do make sure you're digital image doesn't damage your offline brand by researching it and making a six month plan – check out this video for more information on how a six month plan can get you on track: http://www.youtube.com/watch?v=KyyMDEWt0KA
See on www.business.com