See on Scoop.it – Reaching your Social Media Peak!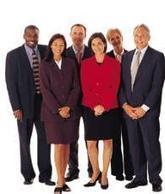 The majority of webmasters merely "put up" sites, and although they may be beautifully designed sites they do not build traffic (targeted visitors that is), and certainly do not build a business.
TweetLikeFollowFriend's insight:
Websites are the digital landing page for your business. Imagine that this is the first time a customer walks into your shop or office, what do you want them to think?
See on fizzymoney.com